Trusted Immigration company
EPIS LAW provides immigration advice and services to individualls and businesses.
Olga is a qualified lawyer in three different jurisdictions, England & Wales, New York (US), and Greece. Olga has extensive experience in complex legal issues in immigration and human rights law for individual and corporate clients and other charitable entities from all over the world. Olga has been widely recognised for her ability to handle clients' most critical issues, manage their expectations and deliver quality outcomes on their matters. Olga has an international academic background and diverse work experience from various renoun organisations.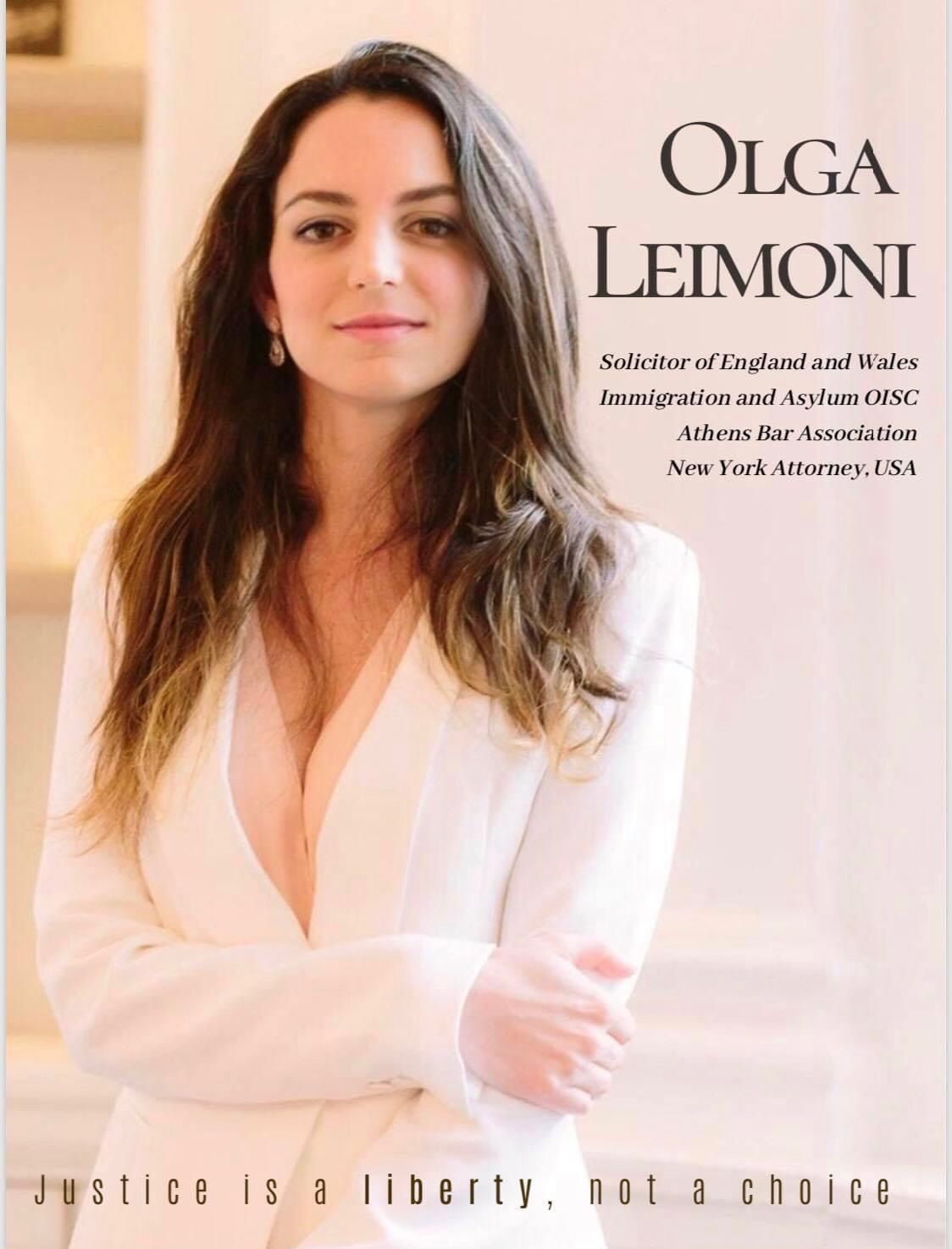 Highly recommended legal service. My family and I had the pleasure to have Olga to help us with our British citizenship application. Olga was very professional, helpful and reassuring and kept up in check through the whole process, until its successful outcome. To put it in fewer words, we wouldn't have made it without her.
I reached out to Ms Leimoni with a complex immigration issue when I had almost lost hope. From start to finish she provided a thorough and professional service, combined with a personal touch. I am very grateful for her help in securing a successful outcome.
Olga did a great job for my UK citizenship application. She was very friendly, helpful and always there when I needed her! Simply trust her! Thank you so much Olga!
Olga has been exceptional. She helped me with the application of my British citizenship and British passport. The whole procedure didn't take more than 5 months it was super quick and efficient. She is an amazing person and very good and professional at her job! Even now 3 years later she still does translations and helps me with legal matters in Greece! I highly recommend her! Thank you Olga.
I can't even express my gratitude for Olga Lemioni helping me with my settlement status! Professional, responsive, understanding, knowledgeable and patient! Honest from the very beginning! No hidden costs! Highly recommended! You have my depest thanks!
Olga Leimoni and her team have been incredibly helpful during my naturalisation application process. She has followed up all my requests and answered all my questions. I definitely recommend her for all relevant projects. Thank you.
Consider Your Circumstances
Call us to explain your circumstances and we will respond to any initial inquiries you may have.
We will discuss your case and offer advice on any options available to you based on specifics of your situation.
If you are ready to move forward, we will discuss next steps, associated costs and mechanics.